Researchers Urge More Testing for Fabry Disease in Families with Kidney Damage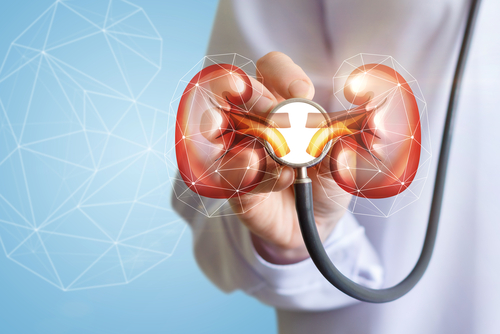 Kidney injury associated with Fabry disease significantly varies among patients. Family members with unknown kidney disease should consider Fabry disease as a potential diagnosis, according to a case series report.
The study, "Variable phenotypic presentations of renal involvement in Fabry disease: a case series," was published in F1000 Research.
The accumulation of a specific type of fats, called glycosphingolipids, in the cells of patients with Fabry disease may result in the dysfunction of multiple organs.
Typically, the kidneys are affected in 50 percent of male and 20 percent of female patients, ranging from proteinuria — an excess of protein in the urine — to reduced kidney function and progressive renal disease, ultimately resulting in the need for kidney transplantation or dialysis.
Researchers examined eight cases of Fabry patients in northeastern England (six men and two women) with kidney disease, as well as disease manifestations within their family members.
The mean age of patients when the disease became noticeable was 40. At that time, patients showed progressive chronic kidney disease (CKD), hypertension, proteinuria, parapelvic cysts — a form of cyst that occurs near the renal pelvis — and albuminuria, which is characterized by abnormal levels of albumin in the urine.
Two male patients developed end-stage renal disease (ESRD) and subsequently received kidney replacement therapy at three and 10 years after diagnosis, respectively.
Relatives of three of the patients also presented symptoms of kidney injury. Interestingly, when subjected to genetic testing, both patients and relatives had the same genetic mutation, even though they developed different kidney symptoms.
This study confirmed that kidney injury in Fabry disease patients is highly heterogeneous among patients and even varies between members of families with the same genetic mutation.
"It may be helpful to revisit the family history of a patient with ESRD of unknown cause and consider Fabry disease as a potential diagnosis," researchers wrote.
"The importance of a high index of clinical suspicion of Fabry disease in patients with unexplained CKD and the determination of a full family history cannot be stressed enough," they added.
"This allows a precise diagnosis to be made and for patients to be commenced on ERT early in their disease course with the hope of preventing worsening of symptoms and organ damage," they concluded.