New Test Can Detect Antibodies That Limit ERT, Gene Therapy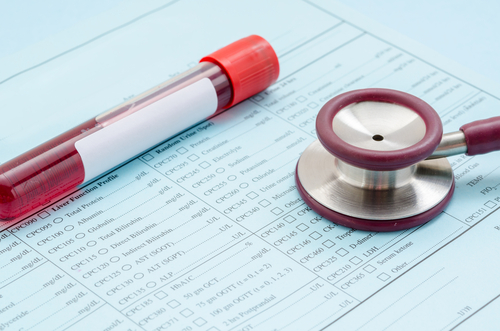 Freeline Therapeutics has developed a more robust test to detect the presence of neutralizing antibodies that affect the effectiveness of enzyme replacement therapy (ERT) or gene therapy in people with Fabry disease.
The new test fulfills an unmet need for a standard, reliable positive sample (used as a positive control) that may help reduce current intra-lab test variability, supporting its validation as a robust, standardized test to characterize and monitor Fabry disease patients receiving ERT or gene therapy, the researchers noted.
The test's development process and performance were shared in a poster presentation at the 17th Annual WORLDSymposium 2021, held virtually Feb. 8–12.
The poster, titled "Development of a GLA NAb Assay with a Fully-Human, Neutralizing IgG4 Positive Control to Characterize Antibody Response in Fabry Disease Patients," was presented by Sujata Ravi, the study's first author and a scientist at Freeline.
Fabry disease is caused by an absent or markedly reduced activity of the alpha-galactosidase A (Gal A) enzyme due to mutations in the GLA gene. Gal A deficiency leads to the toxic buildup of fatty molecules in tissues and organs such as the heart, kidneys, nervous system, eyes, and skin, damaging their function.
Current gold standard treatment for Fabry disease consists of ERT, which involves the delivery of a lab-made version of Gal A to patients, restoring its normal function. However, the immune system of a large proportion of patients — especially those with very low or absent natural Gal A production — "attack" these Gal A versions by producing neutralizing antibodies against them, limiting their effectiveness.
The development of neutralizing antibodies may also be a limitation of gene therapy, a one-time approach currently being evaluated as a potential treatment for Fabry disease. Gene therapy typically uses a modified, harmless virus to deliver a working copy of the GLA gene to cells, restoring Gal A's activity.
Notably, Freeline is developing FLT190 as a potential gene therapy for Fabry disease. It is designed to deliver the healthy GLA copy directly to the liver, where most enzymes are produced. As such, FLT190 is thought to promote durable Gal A production and delivery into the patient's blood.
An open-label and dose-escalating Phase 1/2 clinical trial called MARVEL1 (NCT04040049) is currently testing the therapy in up to 15 adult men with classic Fabry disease. The study is still recruiting patients at its five clinical sites across four European countries.
Currently, levels of anti-Gal A antibodies are measured with one of two techniques called enzyme-linked immunosorbent assay (ELISA) and activity-based neutralizing antibody (NAb) assay.
However, these methods use poorly defined positive controls, such as patient or animal blood samples, that may result in intra-lab differences in test sensitivity.
Given that detecting the presence of neutralizing antibodies against Gal A may be critical also for the safety and effectiveness of gene therapy, Freeline set out to develop a sensitive detection test that could address the shortcomings of current assays.
After developing a custom-made library of Gal A-binding antibodies in the lab, Freeline researchers screened for those showing neutralizing activity (meaning they effectively suppressed Gal A's activity).
Further testing allowed the selection of a new, fully-human, anti-Gal A antibody with the greatest neutralizing ability, inactivating 77% of all Gal A activity. The selected antibody was then used as a positive control in a Nab assay to detect neutralizing antibodies in blood samples of Fabry patients and healthy individuals.
The results of the new assay were then compared with those of ELISA for the same samples, showing overlapping results for most of them.
"We developed a sensitive semi-quantitative [Gal A] NAb assay to determine the [levels] of GLA neutralizing antibodies in Fabry patient serum, enabling further characterization and monitoring of [anti-Gal A antibodies]-positive Fabry patients during ERT or gene therapy," the researchers wrote.
The data suggest that "the assay performance was acceptable and accurate in detecting [neutralizing antibodies] in Fabry disease samples, supporting its further development and validation as a robust, standardized assay for use in gene therapy trials," they added.
Freeline looks forward to advancing its Fabry disease program with the progress of MARVEL1 to its dose escalation part later this year, Theresa Heggie, the company's CEO, said in a press release.
"We are excited by the transformational science that underlies the Freeline gene therapy platform," she said.