Galafold Approved in EU for Children 12 and Older With Fabry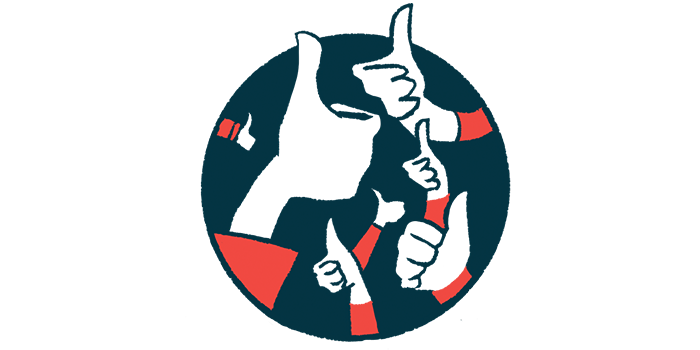 The European Commission has expanded the use of Galafold (migalastat) to children starting at age 12 and weighing at least 45 kilograms (99 pounds), with confirmed Fabry disease and a genetic mutation known to be sensitive to treatment.
Galafold, developed by Amicus Therapeutics, is approved in over 40 countries. The treatment was first approved in the European Union for these Fabry patients, ages 16 and older, in 2016. In the U.S., the treatment is used in adults alone.
"This approval of Galafold is a transformative moment for the Fabry community in the EU [European Union], as it gives those patients as young as 12 years of age with an amenable mutation a new treatment option for the first time in more than 15 years," Bradley Campbell, president and chief operating officer of Amicus Therapeutics, said in a press release.
"This expanded approval is a significant step forward for the Fabry community, as we work towards increasing awareness of this rare disease in young people. It ensures patients, both paediatric and adult, now have a convenient oral disease modifying therapy option available," said Uma Ramaswami, MD, with the Lysosomal Storage Disease Unit at the Royal Free London NHS Foundation Trust.
Fabry is caused by mutations in the GLA gene, which lead to a defective alpha-galactosidase A (Gal A) enzyme. This enzyme works to break down a type of fat called globotriaosylceramide (Gb3) into building blocks that cells can use.
By restoring the activity of the faulty Gal A enzyme, Galafold is designed to clear the Gb3 buildup that is toxic to cells and tissues. It is a chaperone therapy that binds to "amenable" mutant forms of alpha-GAL A, making their structure more stable and partly restoring enzyme activity. Available as 123 mg capsules, Galafold's use is approved in the EU for more than 1,000 amenable GLA mutations.
The EU label expansion was supported by one-month interim data from the recently completed AT1001-020 study (NCT03500094), an open-label Phase 3b trial that evaluated Galafold in 22 adolescents, ages 12 to 17, with amenable mutations.
The study was divided in two parts. First, participants were treated with a 123 mg capsule of Galafold every other day for four weeks (one month), after which they were assessed for safety and efficacy. Then, without undergoing a treatment break, patients entered part 2 and received Galafold for an additional 11 months, making a total of one year of treatment. This was followed by a 30-day safety follow-up period without treatment.
Its goal was to evaluate the therapy's safety, pharmacokinetics, pharmacodynamics, and effectiveness. Of note, pharmacokinetics refers to the movement of a medicine into, through, and out of the body, while pharmacodynamics is defined as the effects of a compound on the body.
"We are grateful to this wonderful and passionate community, particularly the patients, physicians, and families who have made this research possible through their participation in the clinical trials, as well as to the regulators and our dedicated Amicus team," Campbell said. "This achievement highlights our company's mission, which is focused on transforming the lives of people living with rare diseases."