Study: Most Males With Classic Fabry Develop Neutralizing Antibodies Against ERT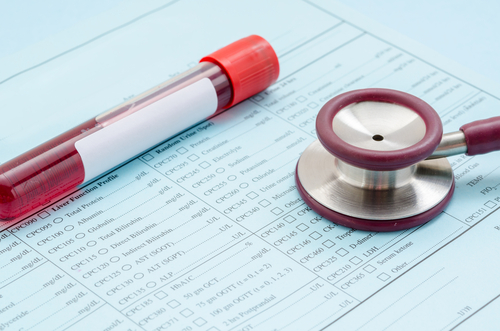 More than half of male patients with classic Fabry disease develop neutralizing antibodies against enzyme replacement therapy (ERT), affecting its effectiveness, according to a study from Japan.
This development appeared to be associated significantly with the presence of nonsense mutations in GLA — the mutated gene in Fabry disease — suggesting that patients carrying such mutations should be monitored closely for the development of neutralizing antibodies when on ERT. (Nonsense mutations result in a premature stop in protein production, leading to a shorter and likely nonfunctional protein.)
The data also showed that an easy and fast test accurately detected these neutralizing antibodies in people with Fabry disease, supporting its potential use in the clinic. Still, further improvements — including the determination of a standard, positive sample — are needed, the researchers noted.
The study, "Anti-drug antibody formation in Japanese Fabry patients following enzyme replacement therapy," was published in the journal Molecular Genetics and Metabolism Reports.
Fabry disease is caused by mutations in the GLA gene, which result in absent or markedly reduced activity of the alpha-galactosidase A (Gal A) enzyme. This deficiency leads to the damaging buildup of two fat molecules — Gb3 and lyso-Gb3 — in tissues and organs such as the heart, kidneys, nervous system, eyes, and skin.
Patients with the classic form of the disease are typically men, have a Gal A activity lower than 3%, and multiple organ involvement early in life. Those with the non-classic or late-onset form lack the classic early manifestations of the disease and frequently develop heart disease or kidney failure in their 40s or 50s.
ERT involves the delivery of a lab-made version of Gal A to patients, restoring its normal function. Currently, two versions of the enzyme are commercially available — Fabrazyme (agalsidase beta, by Sanofi Genzyme) and Replagal (agalsidase alfa, by Shire) — but only Fabrazyme is approved in the U.S.
While the benefits of these therapies are well-established, patients' immune systems often "attack" these Gal A versions by producing neutralizing antibodies against them, limiting ERTs' effectiveness and leading to a progressive loss of kidney function. This development is typically associated with a very limited or absent natural production of Gal A in these patients.
Previous review studies showed that 20–56% of male patients treated with Replagal, and 68%–91% of those treated with Fabrazyme, developed neutralizing antibodies.
However, there is limited data regarding the development of these antibodies in Japanese Fabry patients receiving ERT.
Now, researchers at Meiji Pharmaceutical University, in Japan, evaluated the presence of anti-Gal A antibodies and its effects in 97 Japanese people (52 males and 45 females) with Fabry disease and treated with Fabrazyme or Replagal for at least six months.
Among male patients, 35 had classic Fabry disease and 17 showed late-onset disease. Available treatment data showed that most patients (85.4% of male patients and 80.5% of female patients) were receiving Replagal.
The team first measured the levels of anti-Gal A antibodies in patients' blood with a commonly used technique called enzyme-linked immunosorbent assay (ELISA).
After six months of ERT, ELISA results showed that 22 (22.7%) male patients — 20 with classic Fabry and two with late-onset disease — had antibodies against Gal A; no such antibodies were found among female patients.
This meant that more than half (57%) of those with classic disease developed these antibodies, compared with 12% of those with later-onset disease. Also, 16 of the patients who developed these antibodies and whose treatment data was available were on Replagal.
The presence of anti-Gal A antibodies was generally sustained for at least one-and-a-half more years, except for two patients, whose lower antibody levels at six months showed a drop to clinically meaningful levels, "suggesting the acquisition of immune tolerance," the researchers wrote.
Additional tests showed that these antibodies effectively suppressed the activity of the therapy-delivered Gal A in 91% of patients (20 of 22 patients) and led to a significant increase in lyso-Gb3 levels, compared with patients without such antibodies.
These data confirmed the neutralizing effect of the anti-Gal A antibodies.
Genetic analysis in 19 males with classic Fabry (11 antibody-positive), 14 males with late-onset disease (two antibody-positive), and 35 female patients revealed that all eight males with classic disease and carrying nonsense GLA mutations developed antibodies against ERT.
No such mutations were found among late-onset male patients and males without such antibodies.
These findings suggest a strong association between nonsense GLA mutations in male patients and the development of neutralizing antibodies, emphasizing the importance of closely monitoring these patients when on ERT.
The team then assessed whether immunochromatography or lateral flow test — a low-cost, simple, and fast test that does not need samples to be sent to a laboratory —would offer similar effectiveness to ELISA in detecting anti-Gal A antibodies in patients' blood.
Data showed there was an association between the results of both tests, supporting the use of the lateral flow test as a "bed-side" test for the detection of neutralizing antibodies in Fabry disease patients.