Study Finds Correlation Between High Cholesterol and Cardiovascular Damage in Fabry Patients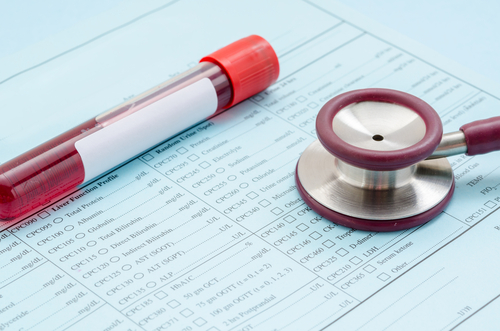 Cardiovascular damage is one of main causes of mortality in Fabry disease. A study now suggests that high HDL cholesterol levels are related to vascular lesions.
The observational study, "Correlations Between Serum Cholesterol and Vascular Lesions in Fabry Disease Patients" was published in J-STAGE.
Fabry disease is an inherited metabolic disorder characterized by a deficiency in alpha-galactosidase (GLA), an enzyme that breaks down globotriaosylceramide (Gb3), which is a type of fat that is abundant in red cell membranes, human serum, the spleen and liver.
In the absence of GLA, Gb3 and other lipids aberrantly accumulate in various organs, leading to life-threatening complications.
Together with kidney failure and cerebrovascular events, cardiac involvement — such as chronic heart failure, ventricular hypertrophy (due to decreased heart muscle contractibility), coronary insufficiency and arrhythmias — is associated with morbidity and early death in Fabry disease.
Previous studies have shown that serum high-density lipoprotein-cholesterol (HDL-C) levels are higher in Fabry disease patients than in healthy controls. HDL cholesterol is considered the "good cholesterol",  since it cruises the bloodstream removing harmful "bad cholesterol" (LDL) from where it does not belong.
Because high HDL-C levels are related to elimination of the risk of cardiovascular disease, it remains unclear why serum HDL-C levels are high in this patient population and why cardiovascular diseases occur earlier than in other people.
To assess the clinical relevance of serum cholesterol levels in Fabry disease, a team of Japanese researchers designed an observational study, carried out at the Nagoya Central Hospital, which included 67 Fabry disease patients (30 men and 37 women). Male patients were between six and 55 years old; females  ranged from 14 to 64 years.
Blood tests results performed from the first visit to the hospital, regardless of whether patients had received enzyme replacement therapy (ERT), were used to analyze the relationship between serum cholesterol level and vascular lesions. Of note "serum cholesterol levels have shown no obvious changes before and after ERT," researchers wrote.
Patients' serum lipid profiles were evaluated, including measurement of HDL-C, triglycerides (the end product of digesting and breaking down fats in food) and total cholesterol (T-Chol).
Abnormalities in patients' lipid profile, such as high levels of cholesterol and/or triglycerides are often associated with cardiovascular diseases.
Overall HDL-C/T-Chol ratio was higher in Fabry patients (both males and females) when compared to laboratory reference values. HDL-C/T-Chol is a powerful independent predictor of developing coronary artery disease and its ratio strongly correlates with the incidence and extent of coronary artery disease.
Vascular lesions were identified through the analysis of ocular vasculature (vessels within the eyes) and the measurement of two molecular markers for accumulation of fat in the arteries (vascular endothelial growth factor (VEGF)) and intercellular adhesion molecule-1 (ICAM-1)).
Ocular vessels damage was observed in more than 50% of the study participants, and all patients had a high HDL-C/T-Chol ratio.
"This high HDL-C/T-Chol ratio was observed from an early age and did not change even after ERT, which is consistent with previous research," researchers wrote.
When comparing HDL-C/T-Chol ratio and ocular vascular lesions, the team found that in men, vascular lesions were present irrespective of high or low HDL-C/T-Chol ratio. However, women who exhibited ratios greater than 35% were more likely to suffer vascular lesions, suggesting that the HDL-C/T-Chol ratio is related to vascular lesions.
"Our results showed that [Fabry] patients had a high HDL-C/T-Chol ratio … [and suggest] that a high HDL-C level does not play a vascular protective role in [these] patients" researchers wrote.
VEGF and ICAM-1 analysis revealed that serum VEGF was significantly higher in patients with high HDL-C/T-Chol ratio, whereas ICAM-1 did not present a clear correlation with HDL-C/T-Chol ratio.
To investigate the reasons for high cholesterol and high VEGF in Fabry disease patients, researchers analyzed blood serum levels of  Gb3 and lyso-Gb3 (both substrates to alpha-galactosidase) before and after ERT.
Although ERT decreased both Gb3 and lyso-Gb3 levels, serum levels were still higher in these patients than in healthy people, even after ERT.
However, the study was not without limitations. Besides the low number of patients, researchers noted that "the relationships between the serum cholesterol profile and the risk of stroke, acute coronary syndrome etc., need to be further studied."
"By evaluating ocular vascular lesions or the serum VEGF level, we may be able to follow-up vascular damage," they added.