PRX-102 Shows Safety, Efficacy Similar to Fabrazyme in Phase 3 Trial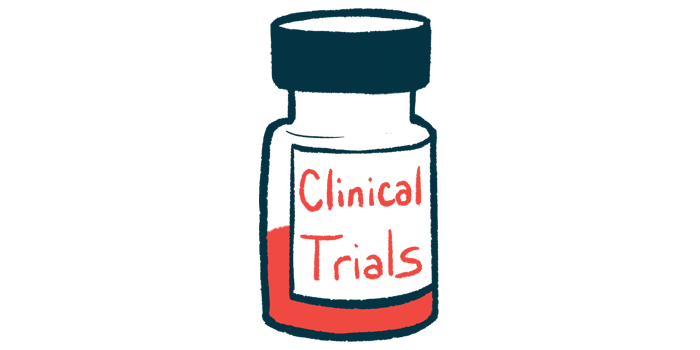 Two years of treatment with the experimental enzyme replacement therapy PRX-102 (pegunigalsidase alfa) prevented kidney decline in adults with Fabry disease and showed safety and effectiveness similar to Fabrazyme (agalsidase beta), top-line data from the BALANCE Phase 3 clinical trial show.
In addition to meeting the trial's primary goal in kidney health, the therapy, developed by Protalix BioTherapeutics in collaboration with Chiesi Global Rare Diseases, was reported to be well-tolerated and to show a favorable immune profile.
These data build on a growing body of clinical trial evidence supporting PRX-102, the first plant-based enzyme replacement therapy (ERT), as a new treatment option for adults with Fabry, Protalix reported in a press release.
The companies plan to resubmit a biologics license application to the U.S. Food and Drug Administration (FDA) requesting its approval later this year. A previous application was rejected by the FDA due to issues with facility inspections and the manufacturing process. The companies are also seeking the therapy's approval in Europe.
Positive data from two other completed Phase 3 studies — BRIGHT (NCT03180840) and BRIDGE (NCT03018730) — will also support the regulatory request.
"We are pleased to announce positive topline results from the BALANCE Phase III clinical trial and would like to thank the Fabry disease patients and their families, as well as the study investigators and their teams," Dror Bashan, Protalix's president and CEO, said in the release.
"Based on results from our clinical program, we believe that PRX-102, as a PEGylated enzyme replacement therapy with potentially two different dosing regimens, may be a valuable new treatment option for individuals suffering from Fabry disease," Bashan added.
Similar to other ERTs, PRX-102 is a lab-made version of alpha-galactosidase A — the missing or deficient enzyme in Fabry patients — delivered directly into the bloodstream. The enzyme, made with Protalix's ProCellEx platform, is modified to last longer, potentially allowing fewer doses.
The worldwide BALANCE Phase 3 study (NCT02795676) compared the safety and effectiveness of PXR-102 against Fabrazyme, Sanofi Genzyme's approved ERT, in 77 adults with Fabry and progressive kidney disease.
All were treated with Fabrazyme for at least one year before enrollment. Among them, 52 were randomly assigned PRX-102 and 25 continued with Fabrazyme; both were administered at 1 mg/kg every two weeks for two years.
The trial's primary goal was to determine whether PXR-102 was similar, or non-inferior, to Fabrazyme at slowing kidney function decline, as assessed by the mean annualized change in the estimated glomerular filtration rate (eGFR).
The study was designed to follow two predefined groups: an intention-to-treat group, consisting of all 77 patients given at least one dose; and a per-protocol group of 72 patients who completed at least one year of treatment.
After two years, the median decline in eGFR was –2.514 in the PRX-102 arm compared to –2.155 in the Fabrazyme arm (as measured in mL/min/1.73 meters squared/year), a non-inferior difference of –0.359. Top-line data in the per-protocol analysis were consistent with the intention-to-treat group.
Before the study, 18 (34.6%) of those assigned PXR-102 and eight (32.0%) in the Fabrazyme arm tested positive for antibodies against the respective enzyme replacement therapies. After two years, 11 (23.4%) of participants treated with PXR-102 were antibody-positive versus six (26.1%) in the Fabrazyme arm.
Adverse events related to treatment were reported in 21 (40.4%) patients in the PRX-102 arm and 11 (44.0%) in the Fabrazyme arm. Out of the 78 participants who initially enrolled, six discontinued the study, with one due to a side effect of PRX-102.
At enrollment, 21 (40.4%) in the PRX-102 arm used pre-treatment medications to minimize infusion-related reactions as did 16 (64.0%) Fabrazyme patients. At the study's end, three out of 47 (6.4%) patients on PRX-102 still used premedication compared with three out of 24 (12.5%) treated with Fabrazyme.
"Even with this reduction, there were fewer reported infusion-related reactions" with PRX-102 (21.1%) than with Fabrazyme (24.0%), the release stated.
"The completion of the BALANCE study, which represents the key pivotal study of the clinical PRX-102 program, is an important event for people with Fabry disease," said David Warnock, MD, a professor of medicine at the University of Alabama at Birmingham, who participated in the trial's design. "This effort is the first randomized, head-to-head comparison in Fabry disease of a new ERT to an established, approved form of ERT. The topline results of the BALANCE study and the entire PRX-102 clinical program indicate that this novel PEGylated ERT has the potential for a long-term clinical benefit for adult Fabry patients."
Trial results also support it being well-tolerated, including as a potential switch therapy, Warnock added. "As a physician, I believe having an alternative therapeutic option would be an important landmark, and, pending regulatory approval, will potentially improve access of Fabry patients to ERT."
After completing BALANCE, 69 patients entered a long-term and open-label extension study, where all will be treated with PRX-102 at 1 mg/kg every other week.
"We are pleased to share these positive topline results from the pivotal Phase III BALANCE study, which represent a significant milestone for our PRX-102 development program and the Fabry disease community," said Giacomo Chiesi, head of Chiesi.
"These data are especially encouraging following our recent announcement of the positive final results from our Phase III BRIGHT study of PRX-102 in Fabry disease and bring us one step closer towards potential approval of PRX-102 … as a much-needed treatment option for patients," Chiesi added.