3rd Patient Group Being Enrolled in Trial of Fabry Gene Therapy ST-920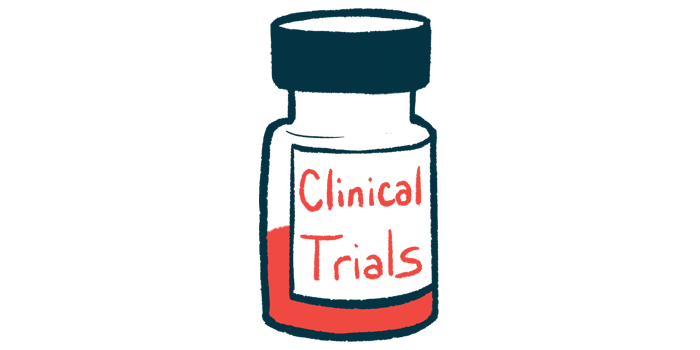 A Phase 1/2 clinical trial of Sangamo Therapeutics' experimental gene therapy ST-920 in people with Fabry disease has completed dosing in second patient group, the company announced in a press release.
Based on initial safety data, a trial monitoring committee has recommended that a planned third patient group — testing ST-920 at a higher dose —begin the single-infusion treatment, and patient enrollment is underway.
The open-label STAAR study (NCT04046224) is recruiting a total of 48 patients of all sexes, ages 18 and older, at several sites in the U.S. and U.K. Contact and location information is available here.
Patients will be followed for one year post-infusion to determine the therapy's safety, and the trial is due to conclude in February 2024.
Fabry disease is caused by mutations in the GLA gene that result in the defective production of alpha-galactosidase A (Gal A), an enzyme responsible for breaking fatty molecules called globotriaosylceramide (Gb3) and Lyso-Gb3. As a result, fatty molecules build inside cells and cause a wide range of symptoms.
Current treatment approaches for Fabry include enzyme replacement therapy (ERT) and chaperone therapy. However, both have limitations: ERT requires regular lifelong infusions, while chaperone therapy only benefits Fabry patients with specific mutations.
ST-920 is designed to deliver a fully functioning version of the GLA gene to cells in the liver, potentially providing long-term and stable Gal A enzyme production at therapeutic levels. The one-time treatment is infused into the bloodstream, and uses a harmless adeno-associated virus (AAV) vector as a vehicle to deliver the GLA gene to liver cells.
Modified cells in the liver should then be able to make a working Gal A enzyme, which is released into the bloodstream to help reduce Gb3 accumulation across other tissues.
The ongoing Phase 1/2 clinical trial follows preclinical results showing that a single administration of ST-920 in a Fabry mouse model was safe and effectively increased the levels of Gal A in multiple organs, including in the heart and kidney — the two main organs affected in Fabry disease.
Of note, levels of Gal A were increased as early as one week after treatment, and were sustained for at least three months. After one month, animals given the highest dose showed a 4,300-fold increase in the levels of Gal A activity in circulating blood, compared with untreated mice.
ST-920 was well tolerated in the mice, with no observed adverse effects at the highest dose tested and no apparent clinical signs of toxicity.