FDA OKs PRX-102, now Elfabrio, to treat adults with Fabry disease
Treatment is an ERT that delivers functional Gal A into patients' bloodstream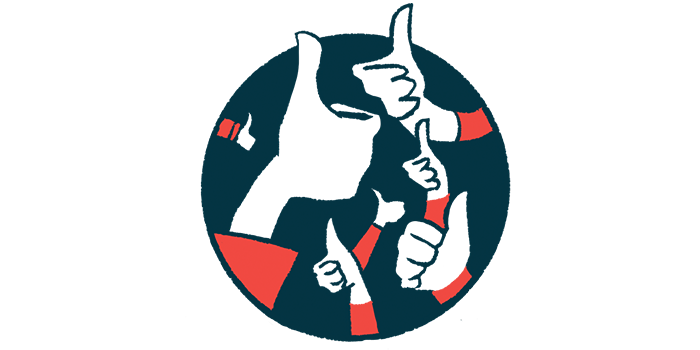 PRX-102 (pegunigalsidase alfa) has been approved by the U.S. Food and Drug Administration (FDA) to treat adults with Fabry disease.
Now branded Elfabrio (pegunigalsidase alfa-iwxj), the enzyme replacement therapy (ERT) is to be given as an intravenous, or into the vein, infusion every two weeks. It was codeveloped by Protalix BioTherapeutics and Chiesi Global Rare Diseases. The recommended dosage is 1 mg/kg.
"We are extremely pleased to receive FDA approval of ELFABRIO for the treatment of adult patients with Fabry disease," Dror Bashan, Protalix's president and CEO, said in a press release. "This approval is a testament to the dedication of the Protalix and Chiesi teams to deliver this much needed new therapeutic option to patients in need."
The FDA rejected a request in 2021 for PRX-102's accelerated approval, citing issues with the manufacturing process and facility inspections. No issues were raised about its safety or effectiveness.
"While much progress has been made in the treatment of Fabry disease, there is still a need for new treatment options," said Giacomo Chiesi, head of Chiesi Global Rare Diseases. "We established Chiesi Global Rare Diseases to deliver innovative therapies and solutions for people affected by rare diseases. With the FDA approval of ELFABRIO, we can now offer people living with Fabry disease an alternative treatment option."
A second biologics license application (BLA) was submitted last year. The decision in the U.S. follows a recent approval by the European Commission.
"The European Commission's approval of PRX-102 is a significant milestone for patients with Fabry disease and their families, providing a new therapeutic option," Bashan said at the time. "We are proud of this achievement and believe that this approval further validates our science and technology."
Fabry disease is caused by a deficiency in alpha-galactosidase A (Gal A), an enzyme responsible for breaking down certain fatty molecules, due to mutations in the GLA gene. Gal A deficiency leads to the toxic accumulation of molecules such as Gb3 and lyso-Gb3 in cells, causing damage to the kidneys, heart, and other organs.
Recommended Reading
How does Elfabrio work?
PRX-102 delivers a functional version of Gal A via infusion into a patients' bloodstream. Created with Protalix's plant-based ProCellEx platform, it's been chemically designed to provide a long half-life, that is, the time required for the blood level of a medication to reduce by half.
The evidence supporting the FDA's approval comes from a comprehensive program in more than 140 patients spanning up to 7.5 years of follow-up, according to its developers.
One of the studies that was part of the resubmitted BLA, the Phase 3 BALANCE clinical trial (NCT02795676), compared PRX-102 to Sanofi Genzyme's approved ERT Fabrazyme (agalsidase beta) in adults with Fabry disease and impaired kidney function. Both therapies were given by infusion every two weeks. After two years, PRX-102 and Fabrazyme were similar in safety and effectiveness at preventing kidney function decline. PRX-102 was also well tolerated.
The other completed studies were two Phase 3 trials — BRIDGE (NCT03018730) and BRIGHT (NCT03180840) — and a Phase 1/2 trial (NCT01678898) along with its extension study (NCT01981720). In the BRIDGE and BRIGHT studies, patients previously on Fabrazyme or Replagal (agalsidase alfa, an ERT marketed by Takeda) switched to PRX-102, which was given every two weeks in BRIDGE and every four weeks in BRIGHT. Results indicated PRX-102 maintained or at least slowed kidney function decline.
Safety data that originated from the ongoing extension studies of these trials (NCT03566017 and NCT03614234) also were included in the second BLA.
Chiesi and Protalix note clinical trials haven't established that an extended ERT half-life is associated with superior effectiveness or safety.
"The totality of clinical data suggests that Elfabrio has the potential to be a long-lasting therapy," Bashan said. "Together with Chiesi, we are grateful to all of the patients and investigators and their staff members who participated in our clinical trial programs and remain committed to bringing Elfabrio to patients with Fabry disease."
"It is important to understand that there is a lot of variability in Fabry disease and misdiagnoses are common, especially in women," said Jack Johnson, founder of the Fabry Support & Information Group (FSIG). "Growing up, a lot of people didn't know what was wrong with me. They knew I was different, but they didn't know why. Now we have made advances in screening, treatment, and monitoring for Fabry disease."